Last saturday we have performed the Ubuntu Global Jam on Brazil. All the event was virtual, following the same format of the Ubuntu on air, where we had a hangout that was being transmited via YouTube and people talked to us via IRC.
We had an audience of about five hundred people on YouTube and about one hundred on #ubuntu-br IRC channel during this Global Jam. The event was great and I like to thank each person that was present to help and make the Brazilian jam perfect. And in special I like to thank the guys that without them our event would not have been so good: Ivan Brasil Fuzzer, Tiago Salem Herrmann, and Zandre Bran 🙂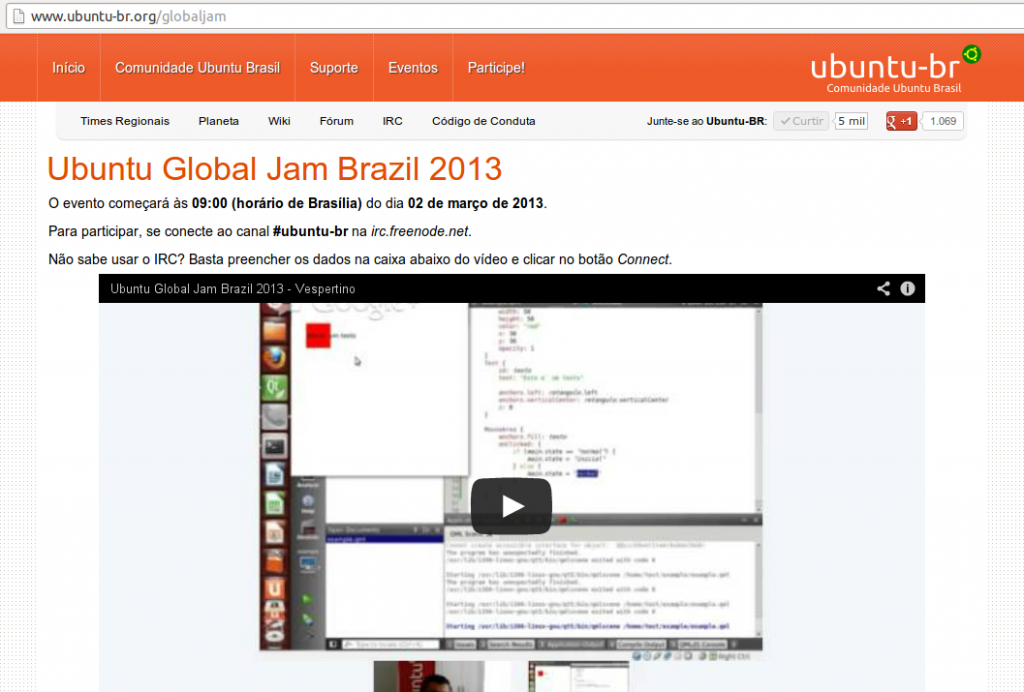 You wasn't able to watch the Global Jam on last saturday? No worries, you can watch the conference on the video published at the end of this text 🙂
To finish I like to thank Randall Ross for send some emails asking and supporting the Ubuntu Global Jam on Brazil 🙂
Tracks
Click here to read IRC conversation log from the day of the Global Jam.
YouTube Video
httpv://www.youtube.com/watch?v=WVG5gwd9WtE