Nick Tait, the Unity project manager, gives an interview about your job in Canonical, your expectations about 12.04, and gives tips to help who wants to support Unity development.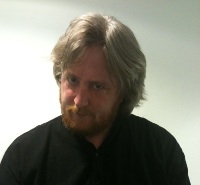 TH: Who is Nick Tait?
NT: Hi there! My name is Nick Tait and I live in High Wycombe, which is about 45 minutes north of London. I share my house with my wife, our dogs, 4 harps, a piano, various guitars, and a saxophone. As you can see, music plays an important role in my life, my wife is a professional musician and I love music of all sorts. Outside of music,  I am a keen amateur cook and something of an origamist too.
TH: What's your job in Canonical design team?
NT: I am the Unity Project Manager. Amongst many things, this means that I am diplomat, a chaser, a scheduler, a facilitator, an accountant, a negotiator, a planner, a buyer and a scribe. The truly great thing about my job is the variety of the work, the people and the projects.
TH: What we can hope for Unity in Ubuntu 12.04?
NT: 12.04 is, of course, an LTS (Long Term Support) release so this means we are very much focussed on stability and quality. Now that Feature Freeze has passed the team are very much in bug squashing mode. This will help to ensure that Pangolin is indeed Precise
TH: In 2010, Mark Shuttleworth talked in their blog about "windicators". These "windicators" were discontinued, will land in 12.04 or just in Ubuntu future releases?
NT: Working in the Design Team you quickly come to learn that ideas come and ideas go. Some ideas start small and grow and develop into concepts that then become more concrete and are worked up into full feature implementations. Others are tried and tested and do not get out of the concept phase. The key point is that the ideation process is one of evolution, so we expect some ideas to be successful and others to be less so.
TH: How the community can help in the Unity development?
NT: This is a great question as getting involved in the community and in development really is at the heart of Ubuntu. As mentioned previously, all of work stems from ideas, so if you have an idea that you have thought through and developed then we'd like to hear about it, you could respond to a specific Launchpad bug or you could make a posting at http://brainstorm.ubuntu.com/.
However, if you want to roll your sleeves up and get stuck into implementation then you should consider tackling a bug or two from either the "Design changes signed off but not handed over" header at http://people.canonical.com/~platform/design/ or "Upstream projects that can be worked on" at http://people.canonical.com/~platform/design/upstream.html .  If you have any questions about a bug you can find help on the #unity-design channel on Freenode IRC .  The Ubuntu wiki Unity page is good place to start finding out more about how you can help with the implementation of Unity.
TH: What you expects from the Ubuntu 12.04?
NT: I am excited about 12.04 because it represents a new kind of LTS release. As you know, a new LTS version is released every 2 years. In previous releases, an LTS version had 3 years support on Ubuntu Desktop and 5 years on Ubuntu Server. Starting with Ubuntu 12.04 LTS, both versions will receive 5 years support. It is great that we can make this sort of commitment to Ubuntu users. I am also looking forward to seeing key new features land, like the HUD.
TH: How is it working for the Canonical design team?
NT: The Design Team is a fantastic place to be and no two days are the same. I feel very lucky to be at the heart of Ubuntu and to be working with the teams that are shaping the future of Ubuntu and Unity. The pace can be hectic at times but when you're involved in the Desktop project as well as projects like Ubuntu TV and Ubuntu for Android you couldn't expect it to be otherwise 🙂
TH: Thanks by your interview. To finish leave a message to Ubuntu Brazilian users and developers.
NT: I'd like to meet up with some of you to cook a meal of Feijoada and to mix up a few Caipirinhas together. The secret to a lot of good food and drink is sharing and collaboration, and those two qualities are what make Ubuntu great.